Corporate Opportunities
At Kum & Go, we all share a not-so-secret secret: when you enjoy each other's company and the company you work for, everything else just falls into place. We refer to our corporate office as our Store Support Center (or "the SSC") to emphasize the value we place on servicing our stores and our customers. Join us in a Store Support Center role, and see just how rewarding growing your career and our successful brand and business can be.
Corporate Career Paths
in our Store Support Center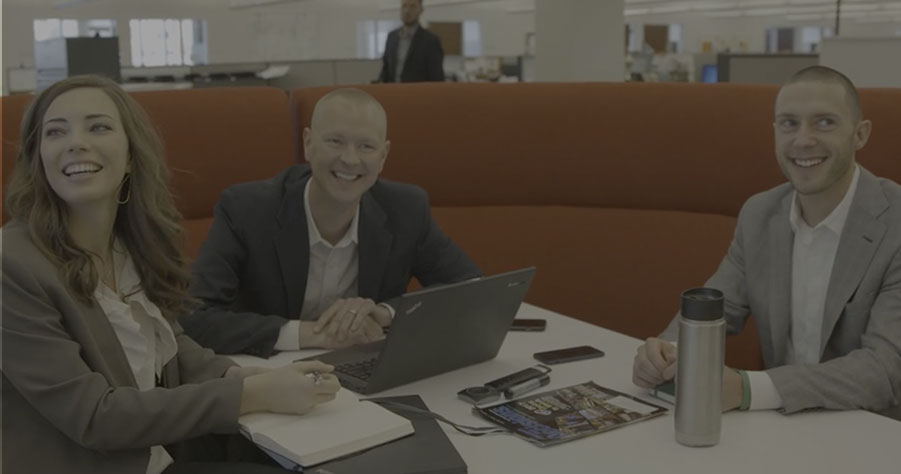 Store Support Center
Opportunities
Our Store Support Center, located in Des Moines, Iowa, has exciting opportunities and a number of different career paths to help each associate achieve success. Whatever department you are in, you'll have the tools, freedom, power and support to make an impact on our business, our culture, and ultimately on the lives of the customers we proudly serve every day. Opportunities are available in:
Hear why Waleed chose Kum & Go – Our Division Vice President - Operations
Waleed was first attracted to Kum & Go because he heard great things about our culture and reputation. And now that he's settled into his career here, he says he's very proud to be part of an organization "that's proving that jobs can be exciting, managers can be caring, and companies can be a positive light in the communities in which they operate."
Read his whole interview

here.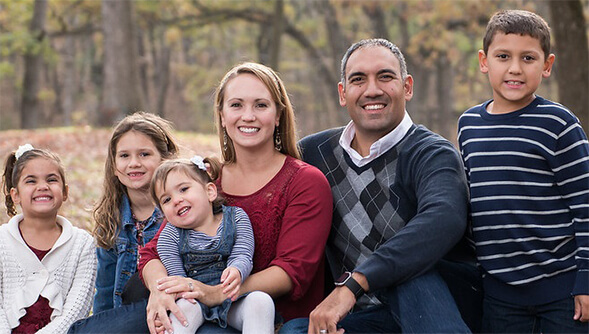 Hear from Waleed - Division Vice President
I trust the opinion of others who know me, what I stand for, and the value I bring. What turned me on initially to the opportunity at Kum & Go was people that know me well calling and stating, "I know the high-powered team at Kum & Go, and I think you would be a really good fit in their organization." This piqued my interest to learn more about the culture at Kum & Go and why it had such a good reputation. Then I read the job description and I felt it was a good fit for my current strengths and offered stretch opportunities in areas I have a passion for. The job description also exuded energy, innovation, and creativity, all signs of an organization I wanted to be a part of.
Kum & Go has a culture where every single associate is invited to play a role in our future. I know I can go to work every day and make days better for our associates and customers. Also, my leadership cares about my opinion. I feel welcomed, trusted, and valued.
My relationship so far has been constructive, supportive, and positive. As a new leader, I know I am taking risks because I don't have years or decades of institutional knowledge to fall back on. I am given grace on things, and the leaders around me arend very supportive as I navigate new territory.
I have become an advocate for Kum & Go as an employer. I know many people in my network that are not happy in their employment and it typically ties back to either not liking their job, not liking their manager, or not liking the mission of their current employer. I use my journey to Kum & Go to hopefully inspire them to take a risk and make a change. I can point to our great company as proof that jobs can be exciting, managers can be caring, and companies can be a positive light in the communities in which they operate.
Since joining Kum & Go I have had the fortunate opportunity to take roles that have stretched me personally, professionally, and as a leader beyond measure. Since joining Kum & Go, I have led Risk Management, Marketing Communications as an interim Vice President, and stepped into an Operations leadership role as the South Division Vice President. Each role has allowed me to learn new skills across different leadership competencies based on the needs of the team.
In my current role as Division Vice President, I have the privilege of influencing and leading stores and associates in Oklahoma, Missouri, and Arkansas to fulfill our purpose of Making Days Better by connecting with people. Each day I wake up energized to serve my team and customers.
The best part of my job is feeling empowered to make a difference and bring value to the organization. My leader has demonstrated trust in my knowledge, skills, and competencies as a professional. I have a desire to reinvent the craft of risk management and I am getting the support to do so.
If someone is currently looking for an energetic, goal- focused work environment, Kum & Go is for them. We also have such a diverse organization that you have a seemingly endless supply of development and learning opportunities. There are so many people that started in our stores and capitalized on those opportunities and who have had a very satisfying career.
I am impressed with the level of talent at Kum & Go and the strong accountability for success. I have built a connection with some of our store associates and I love how committed they are to our mission. With a goal-focused work environment, everyone has the great opportunity to contribute.
Internships
Learn More

about Internshipss
Internships
Learn all you're capable of at Kum & Go.
Are you ready to kick start your future? If you are still in college, Kum & Go offers students an exceptional opportunity to grow, contribute, discover and learn as paid summer professional interns. We are very proud of our 10-week program, and the rave reviews we continually get from each graduating class energizes and excites us even more. We are also proud of our strong record of hiring interns full-time upon their graduation.
Here, you'll get to work on a focused real-world project in the subject area of your internship while working closely with a company leader and mentor. What's more, the program includes a number of fun activities, professional developmental opportunities and relationship-building experiences with your fellow Kum & Go interns.
Typical internships areas include:
Accounting & Finance
Business Insights & Analytics
Finance
Human Resources
Information Technology
Marketing & Communications
Operations Management
Real Estate & Construction
Store Management
Interview Process
Learn More

about the Interview Process
Interview Process
Let's get to know each other better
The interview process allows us to get to know you, and you to get to know us! Your first step is to apply via this website. Next, you'll interview with a member of our Talent Acquisition team, most likely over the phone. The next set of interviews will take place at the Store Support Center with the hiring manager and other members of the selection team. During the on-site interview experience, you'll learn about our culture, the position and team, and take a tour. You'll have plenty of time to ask questions, so be sure to bring them!
Internships

Interview Process
Back to Page Navigation (Creative Work Environment)
To Next Section
Benefits & More
Kum & Go is proud to provide our Store Support Center associates with the following benefits.
Corporate Headquarters
Medical
Dental
Vision
Health Savings Account with Company Contribution

401(k) with Match
Holiday Club

Scholarships
Tuition Reimbursement

Paid Time Off
Paid Holidays
Floating Holidays
Maternity, Adoption & Parental Leave

Food & Beverage Discounts

Company-Paid Life Insurance
Company-Paid AD&D
Voluntary Life & Dependent Life
Flex Spending Accounts
Company-Paid Long-Term Disability
Gym Reimbursement